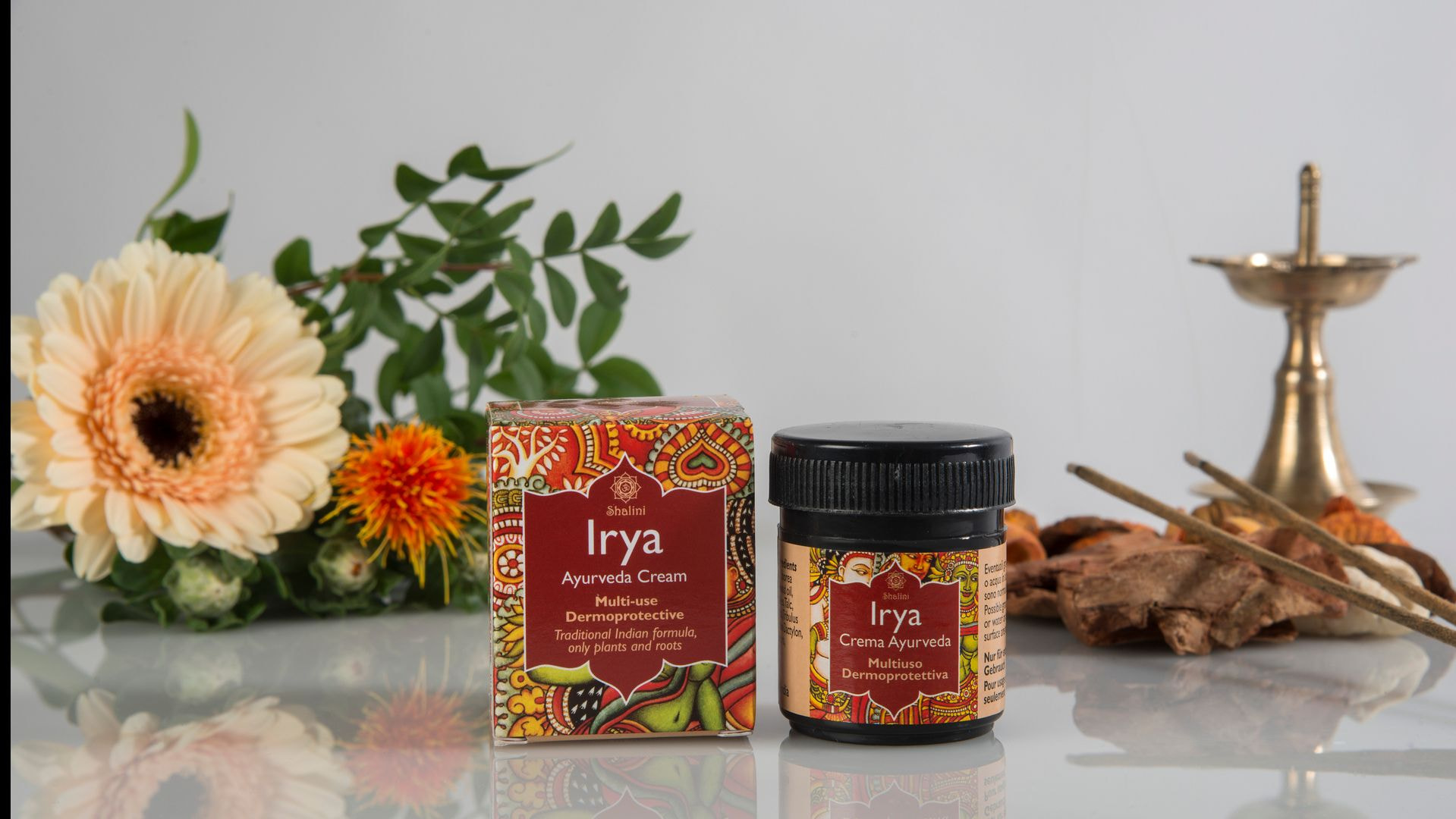 Enjoy the virtues of Ayurveda!
Contains no:
| | |
| --- | --- |
| NO artificial fragrances | NO paraffin |
| NO synthetic thickeners and binding agents | NO PEGs and parabens |
| NO colourings and additives | NO preservatives or chemicals |
| NOallergens | NO glycols and silicones |
| NO by-products of oil processing | NO sodium laureth sulphate |
The Shalini Range is the result of our passion and skill for using ingredients originating from the botanical science of Ayurveda. Our mission is to offer products that are an excellent aid to keeping everyone healthy.
Ayurveda is a thousand-year old collection of Sanskrit texts dealing with natural medicine. The word "Ayu" mentions all aspects of life and nature, from birth to death, and describes how to reach a fulfilling life; The word "Veda" means "understanding", "knowledge" and indicates the wisdom necessary for a long-lasting, healthy life.
Dravyaguna is the science of essential active ingredients that classifies the herbs used in Ayurveda. It describes the properties, harvesting methods, preservation techniques and which parts of the medicinal herbs to use when preparing herbal remedies which are beneficial to the health of every living being. (Charakra-Chikitsa)
Ayurveda is recognised by the World Health Organization (WHO) as the oldest natural therapy system.